Sunday, February 17, 2019
10:30 am - 12:00 pm
Balmoral Bible Chapel
This event has already occurred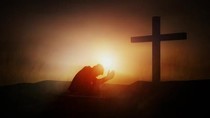 Join us Sunday morning to worship God with singing (both contemporary & traditional songs), prayer, communion, and teaching from the Bible.
Terry Wiebe will continue in our study from the Gospel of Luke, teaching from Luke 19:28 - 44 titled, "Triumphal Entry". Finally, Jesus and his disciples arrive in Jerusalem to some impressive fanfare. Why were people so excited? What were they expecting? While the crowds were cheering, Jesus was weeping. Why?

Everyone is welcome!