Sunday, December 8, 2019
10:30 am - 12:00 pm
Balmoral Bible Chapel
This event has already occurred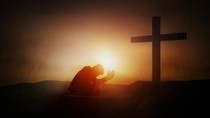 Join us Sunday morning to worship God with singing (both contemporary and traditional songs), prayer, communion, and teaching from the Bible.
Today, Fred Lane will be teaching from Joshua 23 titled, "Looking Back For Future Assurance". What inheritance will you leave behind? Too often, we think only of leaving a material inheritance to our family & friends. But, leaving them a spiritual inheritance is of so much greater value. In chapter 23, Joshua is nearing the end of his life. He looks back over his life in order to give his people guidance about looking forward. As you look back over your life, what lessons have you learned about walking with God? What has your spiritual journey taught you about God's character and deeds which give you faith, hope and assurance for the future? What spiritual inheritance will you leave your loved ones? Listen to Joshua's parting wisdom, his inheritance to his people, as he gives his farewell message in Chapter 23.

Everyone is welcome!