Sunday, September 15, 2019
10:30 am - 12:00 pm
Balmoral Bible Chapel
This event has already occurred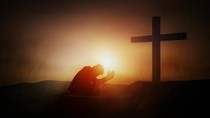 Join us Sunday morning to worship God with singing (both contemporary and traditional songs), prayer, communion, and teaching from the Bible.
Terry Wiebe will be teaching from Joshua 2, titled, "Conversion of a Prostitute". The realism of the Bible is seen in the way it portrays people at different stages of faith. Some are mature believers. Others are still very much along the way. In this story, it's possible that Rahab the prostitute is just now moving across the threshold of faith. Like someone straddling a border - each foot in a different country, Rahab is moving out of her old life and into her new life of faith. Where are you in your faith journey?

Everyone is welcome!