Sunday, September 1, 2019
10:30 am - 12:00 pm
Balmoral Bible Chapel
This event has already occurred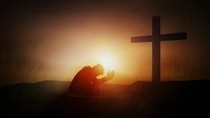 Join us Sunday morning to worship God with singing (both contemporary and traditional songs), prayer, communion, and teaching from the Bible.
Fred Thomson will be teaching from Proverbs 10:4, 15, 22; 13:8; 18:11, 23; 19:4; 21:6; 30:8-9 titled, "Wealth & Poverty". What`s the skinny on money? Is it a blessing? Or is it a curse? Most of us fantasize over the advantages of wealth. Would you believe money can (and has) be a hazard to a person`s well-being? How has wealth been a challenge in your life? When did you last pray that the Lord would give you `just enough`- no more, no less wealth?

Everyone is welcome!