Sunday, August 18, 2019
10:30 am - 12:00 pm
Balmoral Bible Chapel
This event has already occurred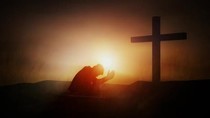 Join us Sunday morning to worship God with singing (both contemporary and traditional songs), prayer, communion, and teaching from the Bible.
Terry Wiebe will be teaching from Proverbs 6:6-8; 13:4; 15:19; 22:13; 24:30-34; 26:14-16 titled, "The Sluggard". Excuses, excuses. There are always good reasons for avoiding chores and assignments we don`t like. There may be things on your to-do list right now you have been excusing yourself from. The Bible speaks to the laziness in all of us and offers us inspiration to `pick-it-up`.

Everyone is welcome!