Sunday, May 19, 2019
10:30 am - 12:00 pm
Balmoral Bible Chapel
This event has already occurred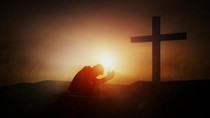 Join us Sunday morning to worship God with singing (both contemporary and traditional songs), prayer, communion, and teaching from the Bible.
This morning, Terry Wiebe will begin our new spring sermon series titled, "Facts of Life". He will be teaching from Genesis 2:18-25 on "The Origin of Marriage". The traditional wedding vows describe marriage as "instituted of God". Or is marriage one of many social relationships, concocted by humans and having evolved over time? How best to honour marriage?

Everyone is welcome!