Sunday, March 17, 2019
10:30 am - 12:00 pm
Balmoral Bible Chapel
This event has already occurred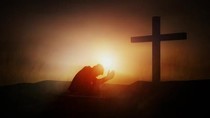 Join us Sunday morning to worship God with singing (both contemporary and traditional songs), prayer, communion, and teaching from the Bible.
Walter Hogarth will be teaching from Luke 20:27-40 titled, "The Establishment vs. Jesus: Resurrection". Jesus was challenged by the religious establishment about the reality of the resurrection. We can learn from Him in how He answered their challenge with insight and boldness, while also providing us a glimpse of heaven.

Everyone is welcome!