Sunday, July 14, 2019
10:30 am - 12:00 pm
Balmoral Bible Chapel
This event has already occurred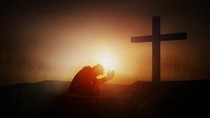 Join us Sunday morning to worship God with singing (both contemporary and traditional songs), prayer, communion, and teaching from the Bible.
Wayne Pedersen will be teaching from Proverbs 3:27-35 titled, "Relational Wisdom". In this day and age, most people do not even know who lives next door to them, let alone how to deal with them. Ignoring them is not a good option for relating to them. However, Proverbs gives some good advice (wisdom) for relating to people (those next to us and those we know at a deeper level). How close is the wisdom for horizontal relationships to the view of relationships that God holds? Proverbs 3:27-35 sheds light on these issues of relational wisdom.

Everyone is welcome!